I am grateful thrift stores exist. 
Aside from how much fun they are visiting and all the random, cool stuff you stumble upon, they're such a great source for flipping. Items are super cheap, and most of them are still in decent condition. That's why, if you decide to flip on the side, and especially if you go full-time, it is wise to do what I call "Creating Your Quarters". This means you jump on Google Maps and get the proximity of how many thrift stores are around you and where they're located.
Simply being close to a handful of bountiful thrift stores (and they're pretty much all over the nation) can be all you need to earn $1,000 to $4,000+ per month flipping things for cash. 
Of course, you can rely on sourcing all your items online (Facebook MarketPlace, Craigslist, eBay, OfferUp, and other buy and sell apps), but it's fun getting out the house and hitting up some stores! They also have 2 advantages: opportunity & efficiency.
This exact flip is a prime example of opportunity. Here's the story.
There's this big thrift store I constantly visit, where the people who work there always see me hauling off a bunch of items a few times every month. So I was there browsing through the items left and right when I found this: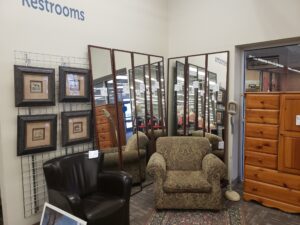 The first thing that popped in my mind was "Holy shit, those mirrors are HUGE, I want em!"
On top of that—if you were to actually see them in person, you'd be like "Alright, these are definitely not just your regular household style mirrors." These were like Department Store style CEILING HIGH mirrors!
They looked like they were of decent quality and it was a set—so I thought they would make for a decent flip. But then I saw the price.
Who knew I'd find a set of seven tall mirrors only worth $4 dollars EACH. I was so excited when I saw that price I almost yelped. Okay, exaggeration, but they were so cheap!
I knew I was gonna fill my pocket again in no time. Bought 'em, loaded 'em, then captured 'em photos. 
Here's the money shot: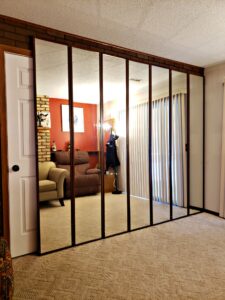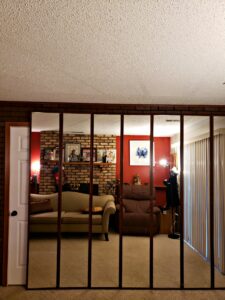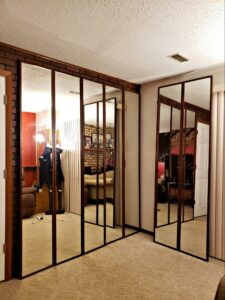 Here's the Craigslist ad: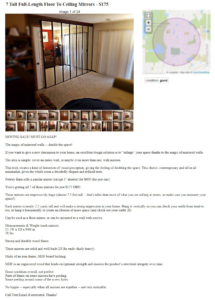 Long story short. This was an extremely profitable flip. I actually ended up keeping these mirrors for a couple of weeks just because of how sweet they looked at my place. The room literally felt 5x bigger because of them!
Finally, when it was time to sell, I posted them up and they sold in just a few days and my $4 initial investment came back at $25. And that's times seven! Whew. My wallet was super happy.
What's also cool is the folks who bought them were creating a home gym in their basement. They wanted these mirrors so they could mount them to the wall and have EPIC home gym wall mirrors. I mean if you were to try ordering floor to cieling display mirrors covering a whole wall, they'd probably run you at $1,000+. Win-Win!
Conclusion
If you've been in the flipping game for a while, then you've probably created a system where your flipping is at its most efficient. You'd want to minimize the amount of time looking for items—essentially putting work into flipping—while maximizing your profit. So the wisest thing you can do, beginner or veteran, is to find a reliable source of flippable items. That way you have a repository of opportunity (aka profit). A regular "source" that you can always go to and have an influx of items to buy and sell. 
It means looking for thrift stores, pawnshops, or whatever second-hand goods store that's in your local area. Do some searching. Open up Google, and type in: "[your zip code] thrift stores" and you should see a bunch of places you can go check out.
So when you see these tiny opportunities popping up, you're ready to catch them.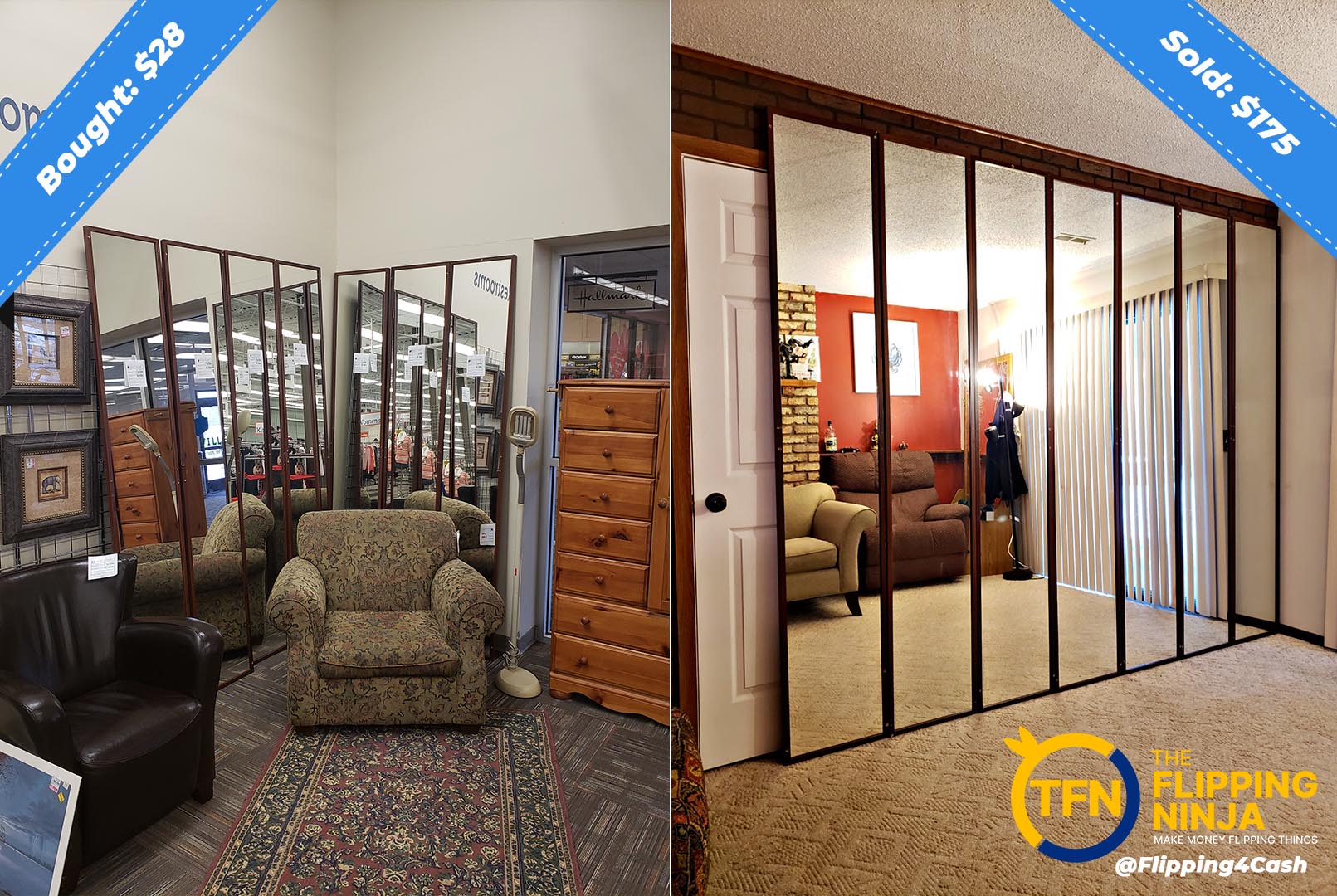 Overall Rating:
Profit:
⭐⭐⭐⭐⭐
I earned a $147 profit with this flip. It's not a huge number, but considering this was a 525% profit, I'm giving it 5 stars.
Transport:
⭐⭐⭐⭐⭐
Had to put my seats down in my SUV and make sure the mirrors didn't bump into each other & break, but aside from that it was smooth sailing home.
Time Spent: ⭐⭐⭐⭐⭐
This was fairly quick work, around 45-50 mins. 
OVERALL: 5/5
Overall I'd give it a 55 considering these factors:
Time spent:

45-50 minutes

Transport:

Smooth sailing

Profit:

525%