There's luck, and there's looking for opportunity. This was undoubtedly the work of both. But I judge this to be more of the latter. Would you think the same?
Here's the story.
I was scrolling through the Facebook MarketPlace looking for high-profit flippable items when after about thirty minutes and four okay-ish flippable items saved later, I saw this SUPER SUCKY photo of an oily-looking black lounging chair.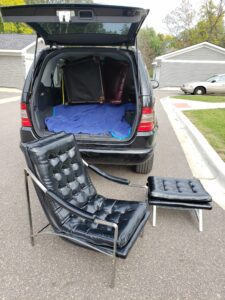 I honestly didn't know what to make of it at first, because the pictures on the listing were so bad they looked like they were taken from a flip phone and the ad description was a mere "black lounge chair for sale."
Thankfully, by this time, I've learned to specifically put more attention on items that have seemingly bad quality photos and ad descriptions, especially the ones with the cheapest price and the oldest, because they're usually the most desperate to get rid of the items.
The price on this item was a struckthrough $100 and an over imposed $75. And the item was listed for five weeks already. It was basically a GREEN FLAG saying "Buy me AJ!" 
Of course, I didn't buy it. Well, at least not yet. I was almost there, though. I just needed to do one more thing before I decided to risk my cash. A background check. On the item, not the seller. I wanted to make sure if this item had a good demand. Did a little digging and found out that this lounge chair actually had a particularly colorful history. Or at least its designer had. 
After a quick search, it turns out, this chair was designed by a pioneer of modern furniture design named Milo Baughman. And the chairs that he's designed go for crazy ridiculous prices.
Normally a chair like this might sell in just DAYS at a premium price cuz it's super hot. So I snagged it from the owner immediately. And brought it home to do my usual super non-secret magic routine.
Sadly, I forgot to take a screenshot of the seller's item listing. But here's the money shot for the chair: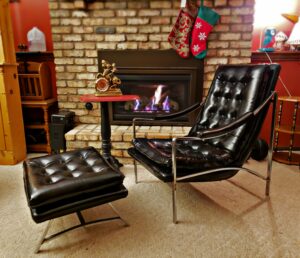 With a little staging and photo editing, the chair's perceived market value jumped by a couple of magnitudes. 
And pair that with my ad description. Since I already knew this chair had a nice little background, I decided to insert the chair's history, or rather, its designer's history.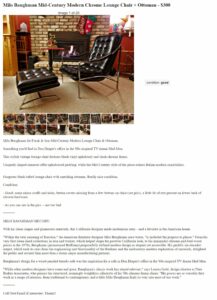 Needless to say, the item was sold for $300.
Conclusion
There are always hidden gems lying around waiting to be plucked. You could say it was mostly chance that allowed me to get this item, but I'd argue that if I wasn't ready to grab the opportunity when it presented itself, I wouldn't have given that chair a second glance. And I would be poorer for it. 
I earned a hefty $225 profit for this chair. Although a portion of it will be used to flip more items, it's two week's worth of groceries!
So was it mostly luck that I found this chair? What do you think?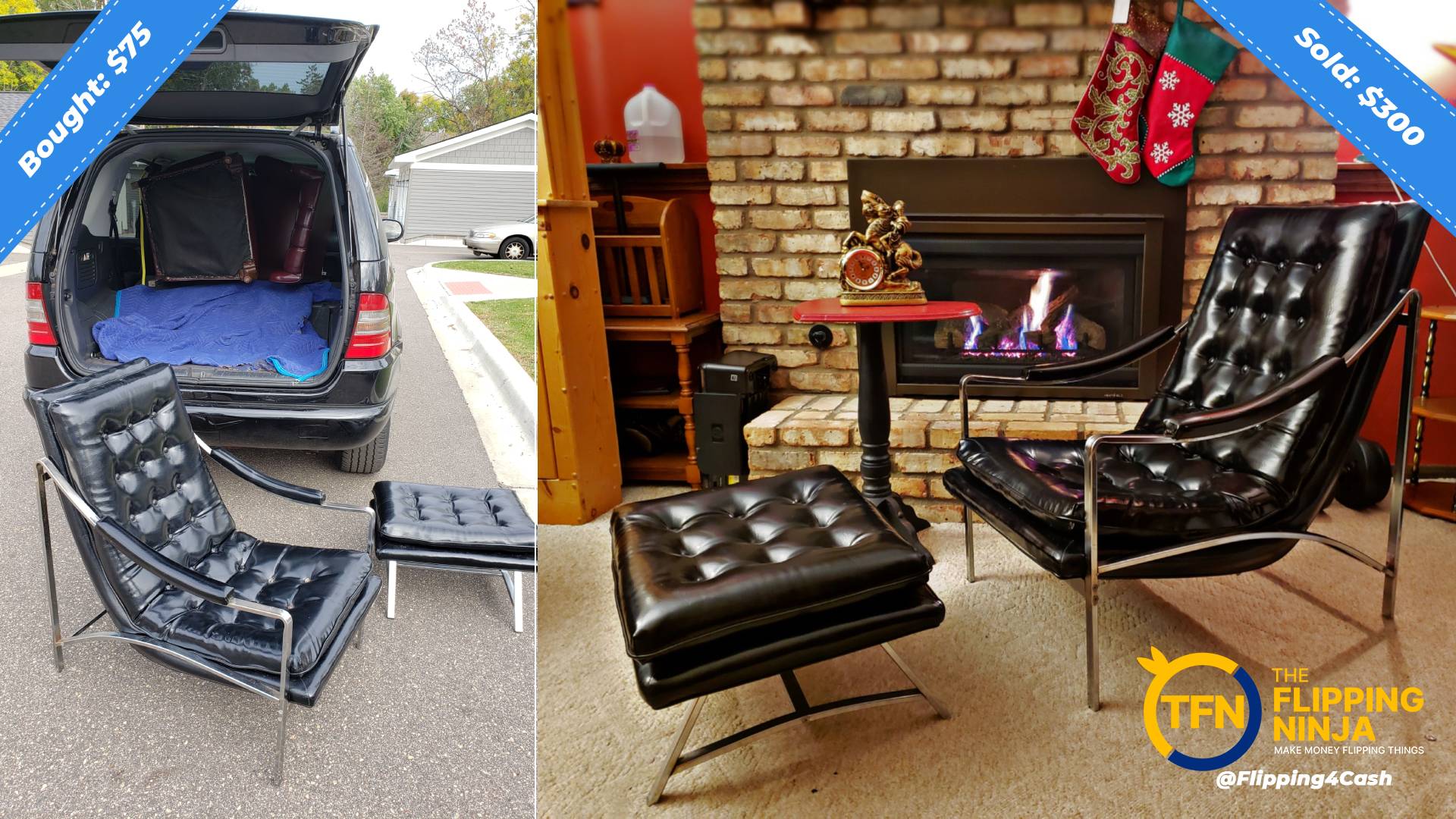 Rating:
Profit:
⭐⭐⭐⭐⭐
I'd do $225 for less than an hour's work of scrolling through online any time of the week!
Transport:
⭐⭐⭐⭐⭐
Picked it up and loaded it in my SUV with absolutely ZERO problems.
Time Spent: ⭐⭐⭐⭐⭐
Less than 60 minutes :)
OVERALL: 5/5
Overall I'd give it a 5/5 considering these factors:
Time spent:

<60 minutes

Transport:

No problems

Profit:

$225 = happy wallet