Most of us have full-time regular jobs or combinations of part-time work. But life is expensive and an extra stream of income is always welcome. Working full time hours isn't an excuse to not make some serious cash outside of paid labors.
Even if you consider this as a hobby to begin with, it deserves your concentration. Imagine this replacing one of your other, less profitable hobbies.
Do you enjoy watching movies or sports? How about playing games? Do you have 'activities' in which you're as active as a coma? Are you making money in order to do something more fun? To go somewhere?
Of course not. You're dawdling through time and you know it.
If you didn't want to do something different, you wouldn't be reading this, would you?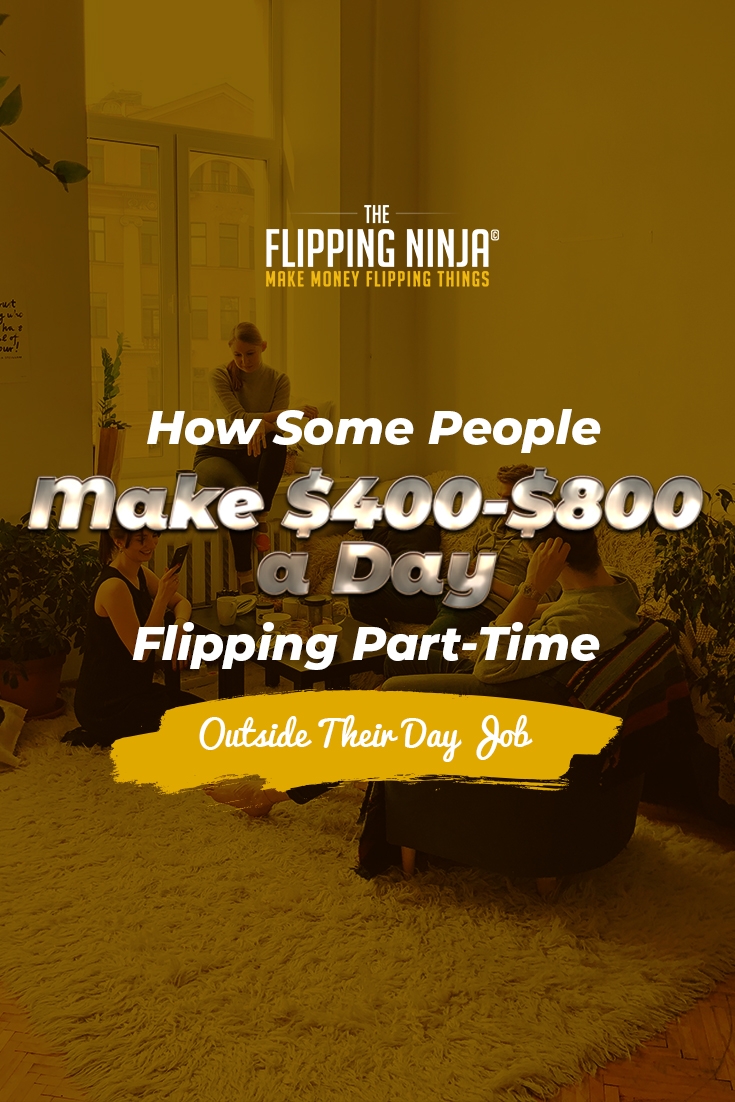 Yes, YOU!
You can still become a Flipping Ninja© in your spare time outside of your jobs and make serious money –it's definitely there to make, a lot of people are a dumpster away from being hoarders.
You can make enough so you have options. Imagine having the choice to quit and not worry. Or even just to scale back?
My Flipping Ninja Blueprint© will show you how to make that income, but it will also provide the skills to develop your business. It's amazing how much you can accomplish if you utilize and master your time in the most productive and efficient manner.
For me, selling outside of my day job, is the best use of my time and a lucrative business. It's a good feeling knowing that if I ever DO lose my job or decide to quit, I will be well off on my own because of this valuable skill set that I learned. This sense of comfort feels so good, I wanted to share it, therefore this book. And we're going to take this at your pace.
Start by investing your weekends into the business. After or before work on weekdays depending on your work hours is also a good time. Same rules apply; always be looking for deals (buy low), jump on them, clean them up as much as you can, market them well and re-post them for high profit (sell high).
I'll be teaching you to do exactly this in later sections of this book. As you can see, it's such a simple business, but it does take work and time. So it's your job to dedicate that time to it, which most people are hesitant to do.
Obviously downtime and weekends could be spent on the couch or around a picnic table, but what if you dedicated a little time to flipping and made $100? How about spending a few hours on it? Would you refuse another $1,000?
Another thing to keep in mind is that garage and estate sales are held almost every weekend. Since most sales don't get much traffic, sellers are ready to take next to nothing for items they're looking to get rid of. You can find out when and where they're at on Craigslist by checking out the "garage sale" section under the "For Sale" section: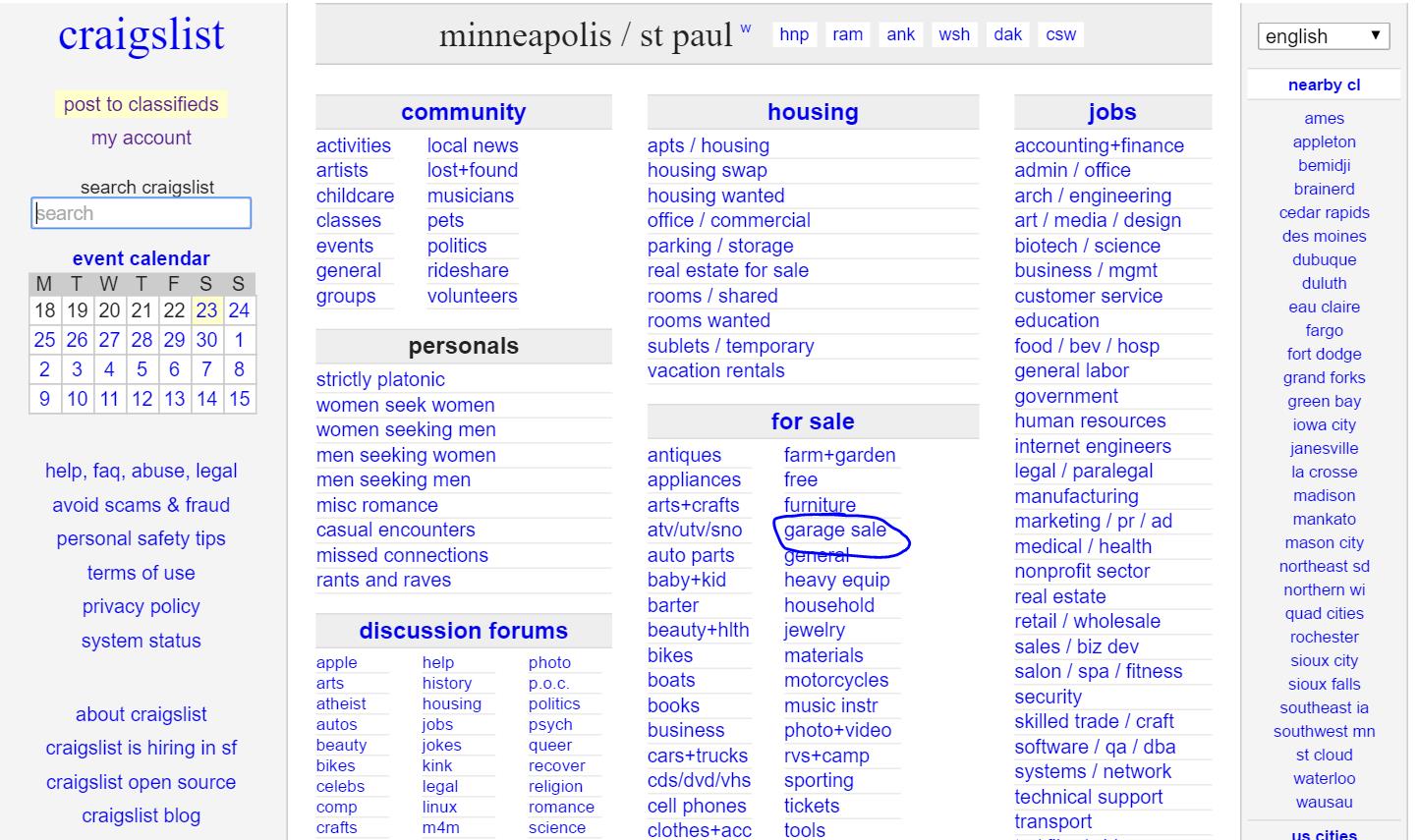 Another POWERFUL resource is an app called Yard Sale Treasure Map that can make you TONS of money. This is an app for discovering and accessing Craigslist garage/yard sales on your mobile device! It lets you search all garage sales, plan, organize, navigate and map out all your targets in any area you choose! Here are some other users' reviews; definitely check it out!

This amazing app can be downloaded both from the Apple and Android App Stores.
Take advantage of garage and estate sales with a two-pronged strategy:
1. Early To Pounce Gets The Deals: Arrive at the sales just before the advertised start times. Be polite and charming and ask to take a quick look. This is your opportunity to bulk transact. If you can find multiple potential moneymakers, offer a deal based on taking a bunch of stuff off the seller's hands.
'2. Late Arrival Cleans Up Big: If you've ever hosted a garage sale, you'll know that sinking feeling at the end of the day or when you're rained out and you still have full tables. Same deal at estate sales, often items don't make the Reserve. Poke around after the rush and see if you can negotiate single or bulk deals on interesting lots. Two problems solved, AGAIN!
[pullquote align="right"]Flipping Ninja© turns Couch Potatoes into Hash Browns! Be a Ninja! [/pullquote]Now all you have to do is re-post the treasures you've acquired on Craigslist or eBay.
So, this is the first step, which we will explore more. You can see how, even as a hobby, this can quickly turn into a full-time money making machine. And if you stick to it, you'll start to see how massive it can become. A real business, in fact.
[blank_space height='3em']
featured image by: Nick Wright