Do you want to demand higher prices when selling your product?
Do you want to sell it much more RAPIDLY in order to keep the cycle going and keep making steady profits?
Show the product in use.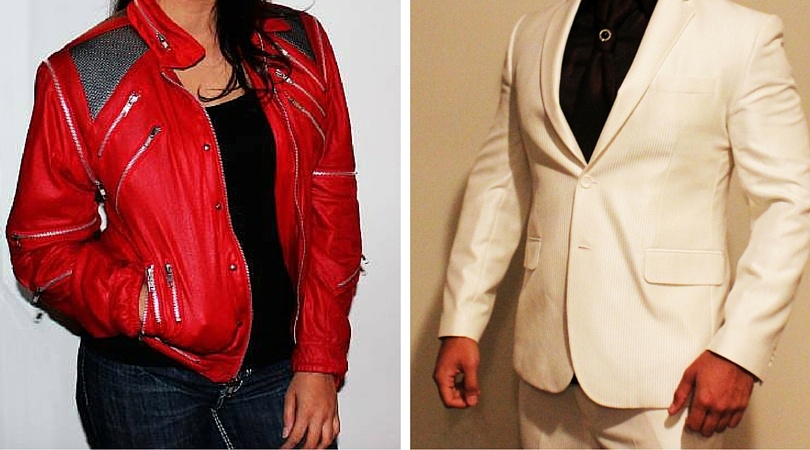 When you bought something that you want to try and flip for a profit, obviously having pictures of it in your ad is a MUST.
But to make it a GREAT ad (our definition of 'great' means you've sold it for as much as possible, and as quickly as possible); show the product in use.
Doing something, accomplishing something for the buyer, etc.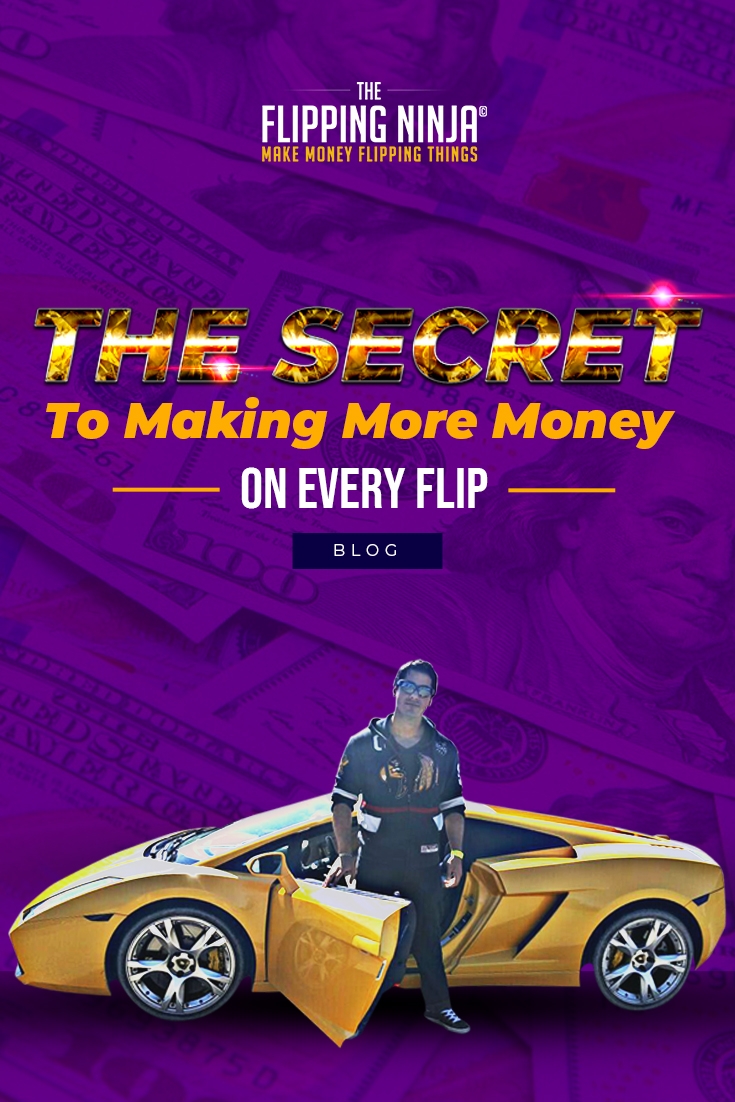 For example, let's say you have a living room chair for sale. Instead of just taking a photo of it in your garage, take it inside, stage it, put some effort and thought into really making it look as "homey" and appealing as possible.
Aim to trigger and stir emotion through your photos. You want the buyer to imagine it possibly in their own home.
Say you've got an expensive, nice leather jacket you're looking to sell. After you've taken regular photos of it, see if you can even model it and take some (stylish and appealing) photos of it actually being worn.
Following these rules of "showing the product in use" will drastically let you charge more money and sell it quicker.
Here's an example of a Michael Jackson Beat It Jacket I sold for MUCH higher than I bought it for because of this.
Here are photos of what the original seller had posted: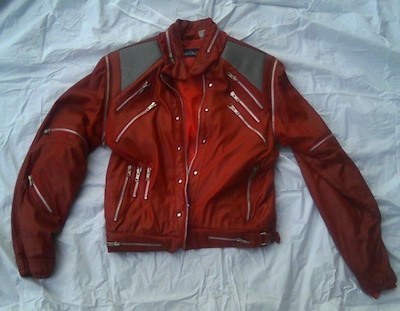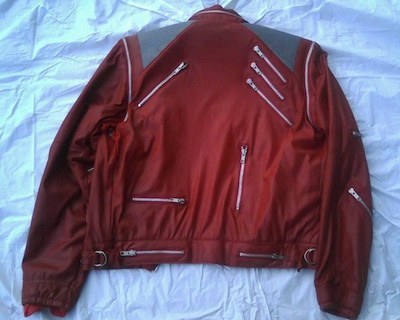 That was it.
The bad:
Jacket is not being shown "in use" (not always necessary however, say for a rare display piece for example)I ended up buying this for $30 bucks.
Once I got it, I did several things to it and sold it for more than quadruple what I paid:
Took many photos from many different angles
Enhanced the photos to make them look more authentic
Took photos of the product "in use" (being worn/modeled in this case)
Here are some that were used in my ad: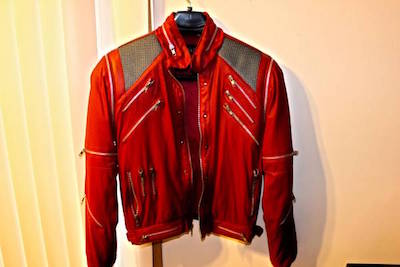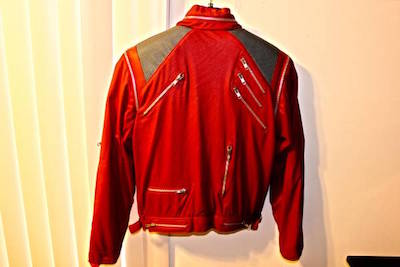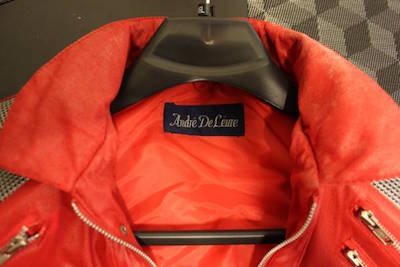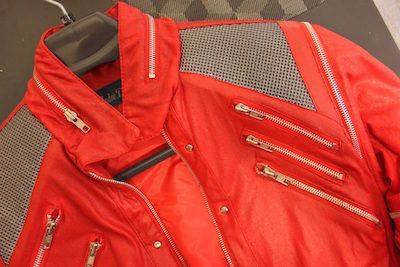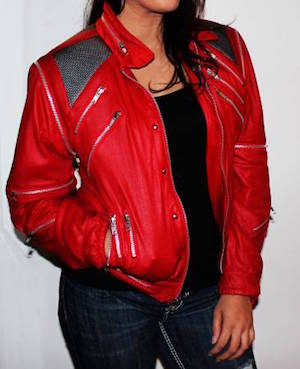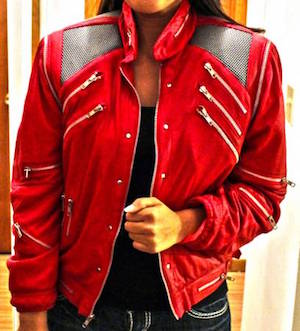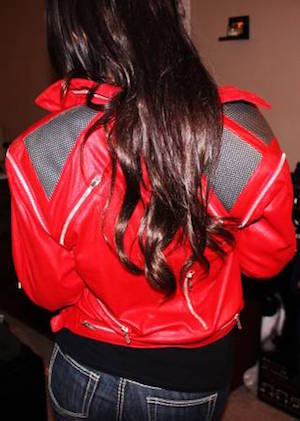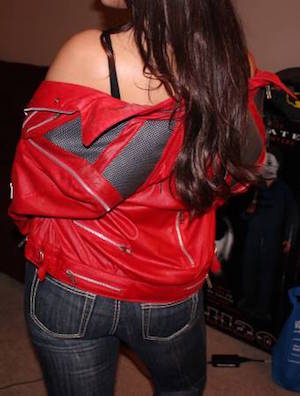 This ended up selling for $150 in less than 7 days, for a $120 profit.
Here are two end/sofa tables which I could have easily just took quick, crappy garage pics of without much effort. But after successfully staging it and "showing it in use" (which in this case, would be showcasing it as if it were regularly being used and really creating that emotional attachment with the buyer to help them visualize it in their house), I was able to ask for a much higher asking price: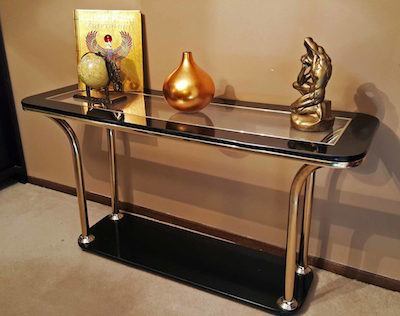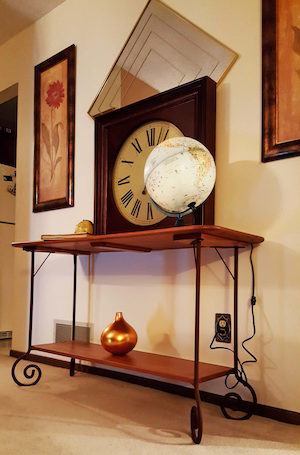 When you show your product in use, as W. S. Townsend says, it "makes it live and breath and serve right in front of the eyes of the prospect."
It's much more appealing to show a bedspread on a bed rather than folded up in a pile on the floor.
There's much more "sell" in jacket, pair of shoes, suit, or shirt being worn, making a man or woman look neat, successful, beautiful, vs. it being sprawled out on the floor or up on a hanger.
I bought this shirt at a Thrift Store for $7 bucks and sold it for $40 about 3 weeks later… locally on Craigslist!
I'm willing to bet that taking pics of me wearing it had something to do with pulling it off… not to mention — it's a unique looking, awesome, gold shiny shirt!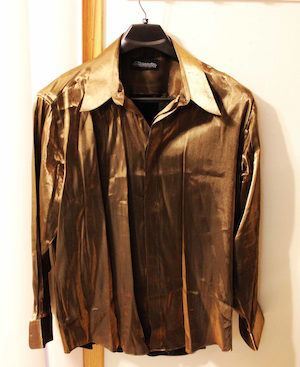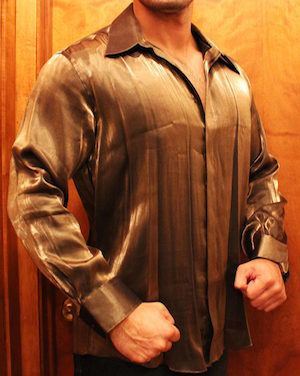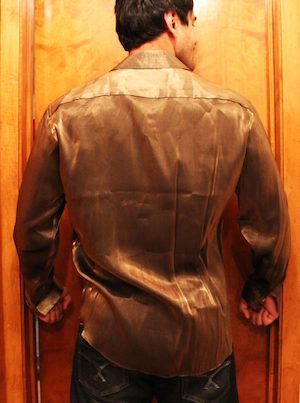 As cheesy as my poses may have been — I'm 98% sure that if I HADN'T taken photos of the shirt actually being worn — it would have never sold.
Here's another example of a suit "in action":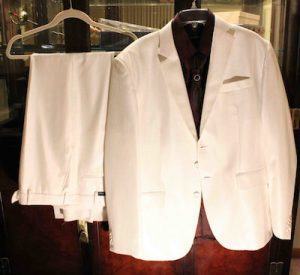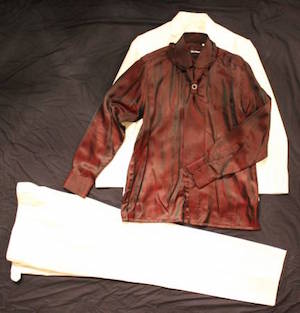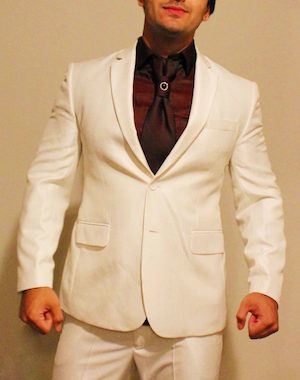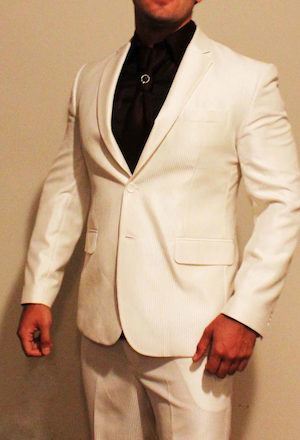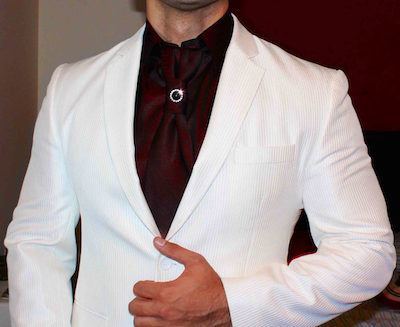 Show the product in use.
Create an emotional attachment.
Then close the deal.
After nearly 6 years of in-the-trenches flipping, I have collected data from flipping thousands of items and making over $30,000 in sales in one year — all while working a full-time job. All of my biggest and best flipping secrets and systems have been compiled into a complete Blueprint volume that will train you to start making money quickly (as much as several thousand dollars, and even quitting your full-time job and doing this full-time if you want).
You get a complete 300+ page PDF immediately, as well as many extras including my online training videos, scripts and ad templates for you to use, personal coaching and direct access to me, and much more.
Just visit here to get your hands on The Flipping Ninja Blueprint — it will pay for itself a thousand times and you can make your initial investment in a weekend.