Whaaassssuppppppp err'body?
Wanted to share this (hilariously) AWESOME shot that I took the other day of a CRAZY HAUL. The guy in the pic is a college kid I paid $20 to help load 'er all up! He is awesome and has helped me with a lot of moves and we've built a solid working relationship — and for him — beats a $9.50/hour job! :D
I went on a furniture haul at a local Thrift Store nearby. This was a SERIOUS HAUL!
Check out the pics! Haha!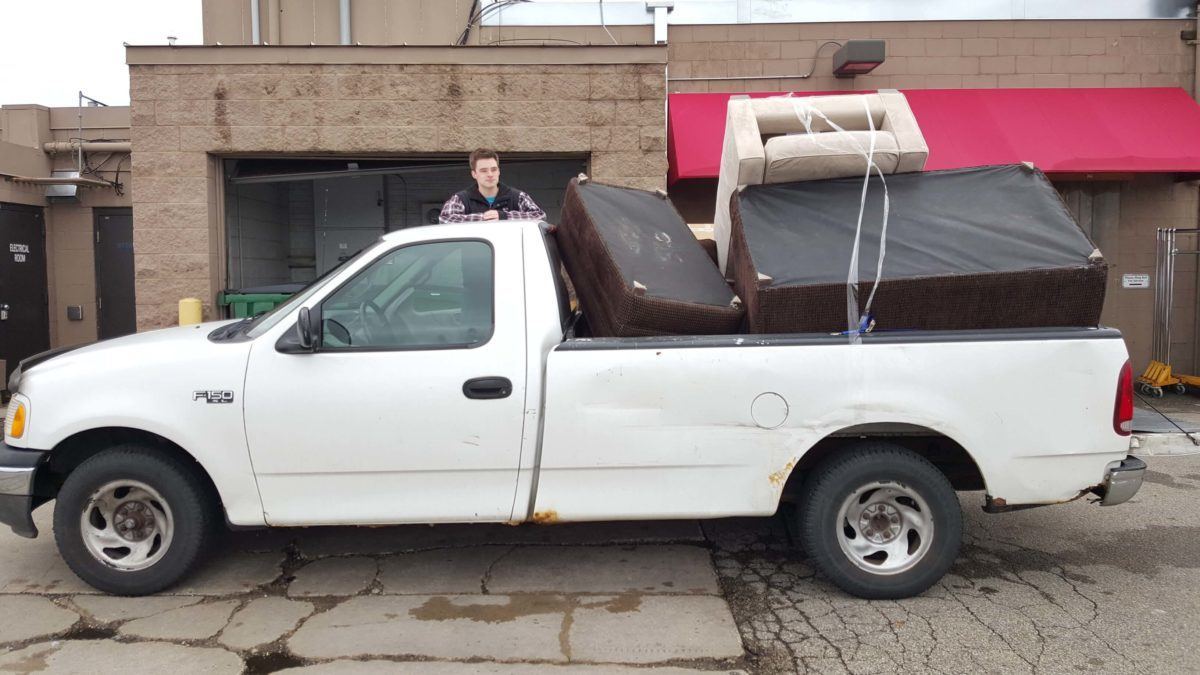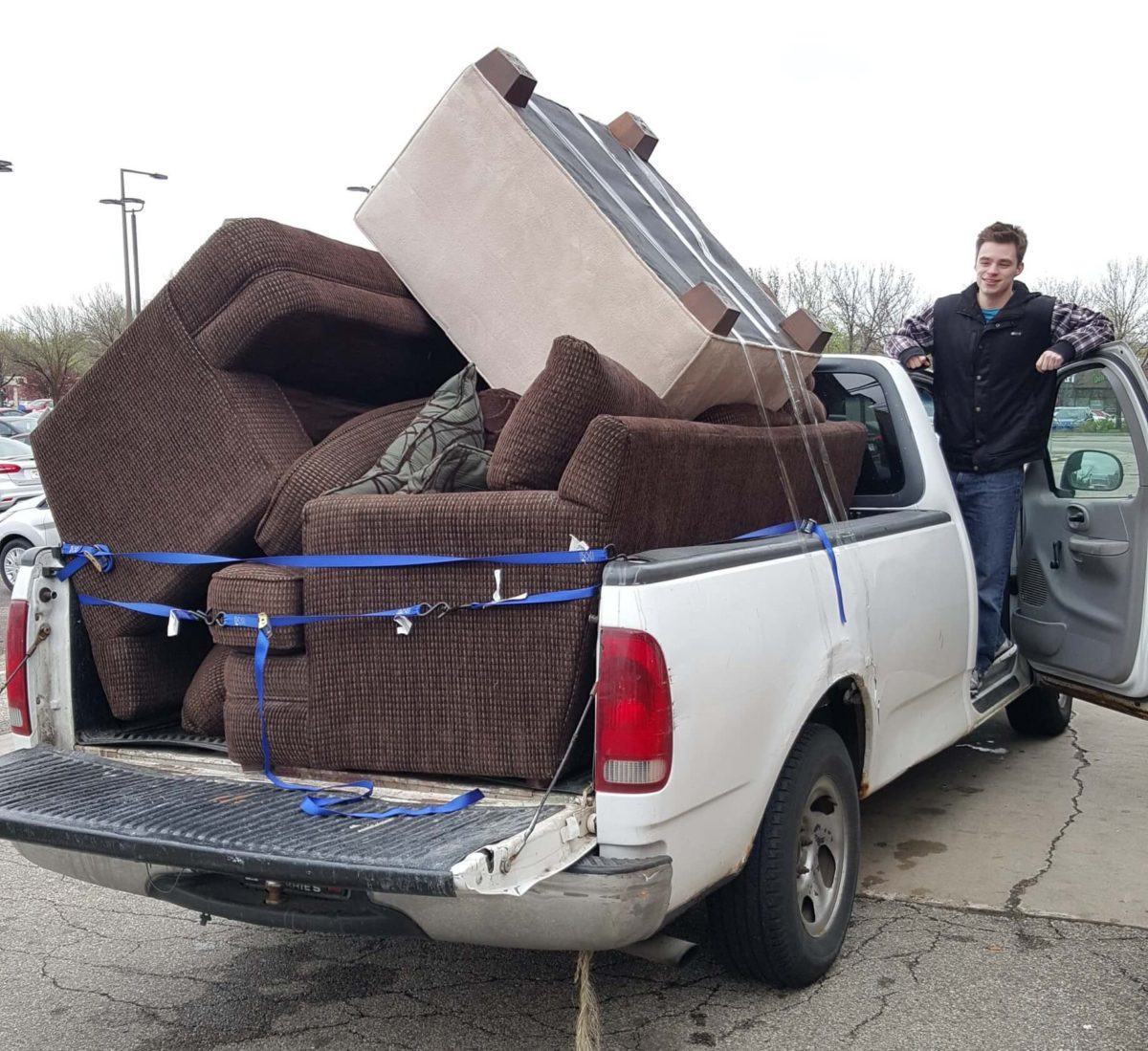 Now keep in mind — it was NOT my idea to stack everything up to the heavens like you see in the pics. The guy who worked at the Thrift Store just kept freaking loading 'er all up! We're like "Dude… is this even safe" LMAO!
This dude just wouldn't stop and he was so fully convicted that this was COMPLETELY FINE and safe, that WE became convinced too! LOL. Fortunately, I live just 5 minutes away so it was a breeze.
But it was hilarious. I couldn't stop laughing the whole drive home just realizing what I had loaded up.
In any case — flips like these have become pretty normal and standard for me. There are very high profits in flipping furniture, and if you have a cheap beater pickup truck — you're in power.
I bought this furniture set for $200 and I expect it to sell for $500+, making at least $300 in profit.
My total time investment was about 45 minutes.
10 minutes of driving (5 minutes each way) to pick it up
25 minutes to load it all up and get it staged/situated
10 minutes of taking pictures and posting up the ad
Not bad!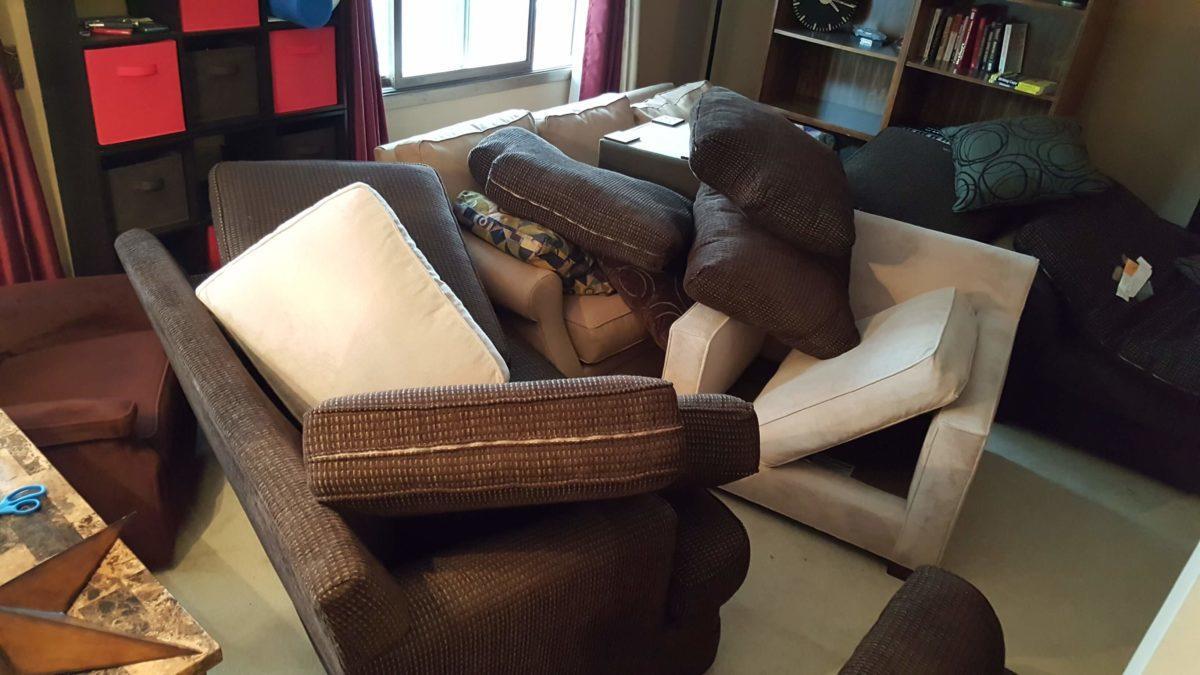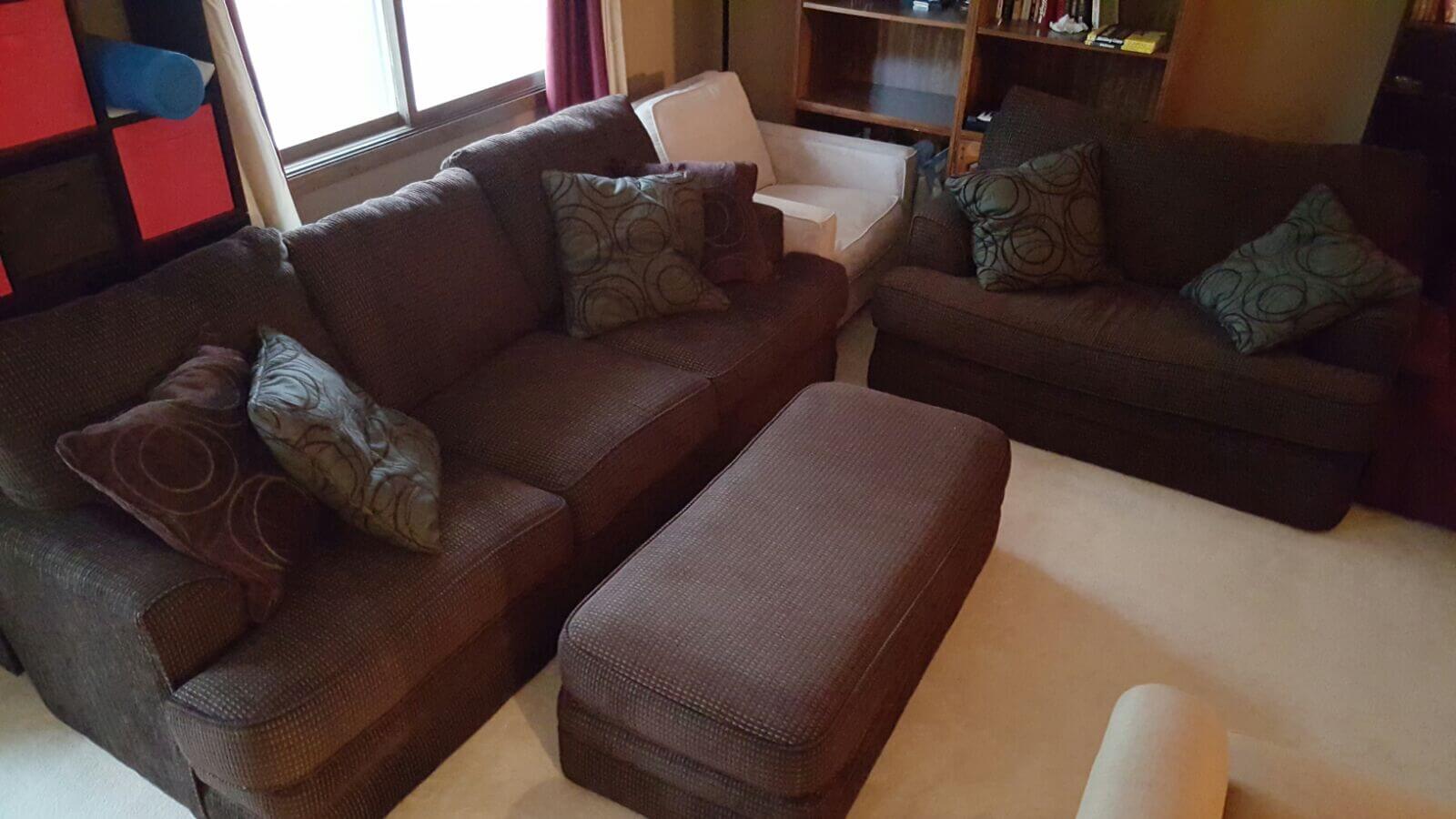 Update:
This ended up selling for $450.
Profit: $250
[blank_space height='3em']
featured image by: donna younn