The books listed here do not directly relate to flipping. Rather, they will supplement your journey as you strive to be a better flipper. Think of these book recommendations as windshield wipers—you don't notice their importance on sunny days, but you'll be glad they're installed when it rains.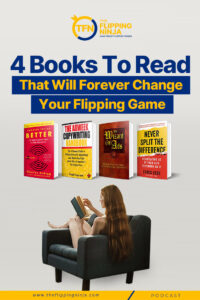 Skills
In this category, the books listed teach lessons in skills essential to being an effective flipper and entrepreneur—negotiation and copywriting. 
Never Split The Difference
by Chris Voss, Tahl Raz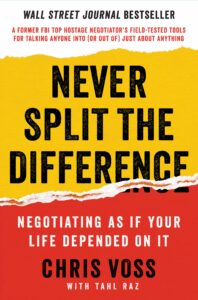 The negotiation book was written by a negotiation expert. Chris Voss is a former international hostage negotiator for the FBI. In this book, he details his field-tested approach to high-stakes negotiation which can be applied in day-to-day life.
The techniques he lays out will change the way you approach your negotiations in flipping. All the chapters have significant lessons you can apply when trading your flipped item, from using tactical empathy which deliberately influences your counterpart's emotions for the purpose of creating trust and securing deals, to employing dynamic silence that creates the space for your counterpart to reveal valuable information.
This book has revolutionary applicable knowledge in negotiation which, compared to its predecessors, focused on getting a "Yes" from your counterpart instead of striving to get a "No."
Read this—you'll thank yourself.
"He who has learned to disagree without being disagreeable has discovered the most valuable secret of negotiation."
― Chris Voss, Never Split the Difference: Negotiating As If Your Life Depended On It
The Adweek Copywriting Handbook: The Ultimate Guide to Writing Powerful Advertising and Marketing Copy from One of America's Top Copywriters
by Joseph Sugarman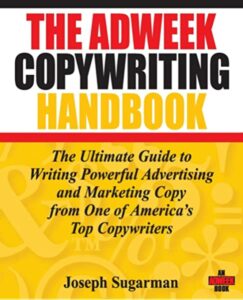 Compelling. A book that applies its teachings. 
Based on this book alone, Joseph Sugarman is one of the best teachers in copywriting. But if you need convincing, check out the success of his work. He is the man responsible for selling 20 million pairs of sunglasses just from a written ad!
Despite its age, most of the concepts you'll find in this book are still highly applicable in copywriting today—even to persuasive writing in general.
He lets us ride through the broad strokes of understanding the process of copywriting, to the technicalities of each element of an ad, to using psychological triggers to evoke a certain emotion from your prospect.
He'll take you through an invigorating journey through his storytelling. His style is clear with no fluff, and delivers his knowledge in a digestible manner. If you're having a tough time writing your ad descriptions for your item listings, then this is a great book to read.
"The more tools you have to work on a problem in the form of experiences or knowledge, the more new ways you can figure out how to solve it."
― Joseph Sugarman, The Adweek Copywriting Handbook: The Ultimate Guide to Writing Powerful Advertising and Marketing Copy from One of America's Top Copywriters
The Wizard of Ads: Turning Words into Magic and Dreamers into Millionaires
by Roy H. Williams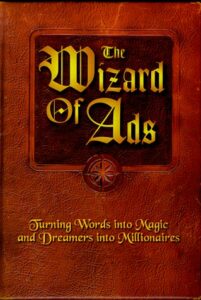 I learned a lot from reading this book. It is written by Roy H. Williams, a man who has a passion for writing. He has made many business owners wealthy through his advertising and marketing strategies.
In this book lies 100 chapters an apprentice wizard of ads must read if he is to dare to conquer the magical world of advertising. As you would expect when you hear the word "Wizard" it not only contains priceless knowledge but also deep wisdom.
The first part is all about the subtleties and the broad strokes of enticing the potential buyer and how to go about spreading your magical words. It is aptly titled Turning Words into Magic.
The second part deals with how one should treat the unsuspecting stranger and make them a lifelong customer.
And the last, and probably most inspiring, is about how you can make your dreams a reality. It might sound like a cliche when read aloud, but as I was reading it I felt the power of his magical words strike a chord in my heart to not just become a better person but also become a better man.

A wise book, from a wise wizard.
Productivity
Smarter Faster Better: The Secrets of Being Productive in Life and Business
by Charles Duhigg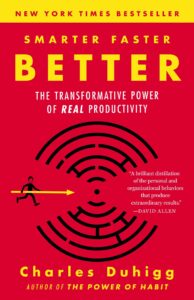 This book is more scientific, but it has plenty of well-written anecdotes.
You'll learn the scientific reasons for how productivity works. What psychological or physiological reasons are behind why adopting certain behaviors make people more productive. 
The knowledge you can take from this book if applied will improve your productivity in not just flipping but also in life. Whether you are a struggling parent providing a better life to your children, or you're a student in debt working hard at a career, or whatever your background is, it'll help all the same.
A little caveat about the book. The chapters have little connection with each other. Each describes a different aspect of productivity. So it is not necessary to read this book in one whole sitting. Rather, read it bit by bit, and chapter by chapter.
Bonus: Mindset
Here's a bonus book recommendation. I didn't intend to add this one to the list, but adopting even some of the tenets of this mindset will go a long way into your journey. We all have struggles in life and it ain't easy. And when the going gets tough it helps when your mind doesn't betray you. May it be financial, health, or interpersonal problems, having an iron wall mind will make things more bearable. This book will give you insights to develop a stronger mind to steady your keel.
The Obstacle Is The Way
by Ryan Holiday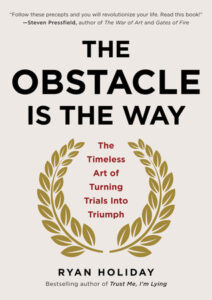 This book is about turning adversity into an advantage. A distilled and anecdote-filled book about stoicism, you'll read the philosophy of how some of our greatest ancient forefathers lived their lives.
"The impediment to action advances action. What stands in the way becomes the way." –Marcus Aurelius
If you face a setback in your flipping, it helps if you possess a mindset that turns seemingly poor circumstances into good ones. It is basically how a flipper makes their living—turning junk into gold. 
Conclusion
When you pursue a new trade you will face many setbacks and failures. Luckily, information is highly accessible to everyone. We can learn from people who have spent their lives practicing and studying a particular field of knowledge or skill. And I think it is only wise to arm ourselves with tools that will help us survive and thrive in this modern world.
There are plenty of other books out there also worth mentioning, written by people more renowned than the authors mentioned above. What did you think of the recommendations? Do you disagree with the list? If so, feel free to write a comment about your thoughts—I'd love to read it!
Maybe you want more book recommendations like this one – if that's the case, maybe more will be coming.
Have a fun time flipping!