027: The Secret To Achieving More While Doing Less (Sharpening Your Axe)
The Flipping Ninja
Host: A.J. Hakimi
What You Need to Know [Episode Summary]:
In this episode A.J. talks about the importance of being prepared and doing the hard work up front.
The importance of sharpening your axe, and putting in the time, energy, and resources into yourself NOW — so when opportunity comes your way, you'll be ready to STRIKE — and capitalize.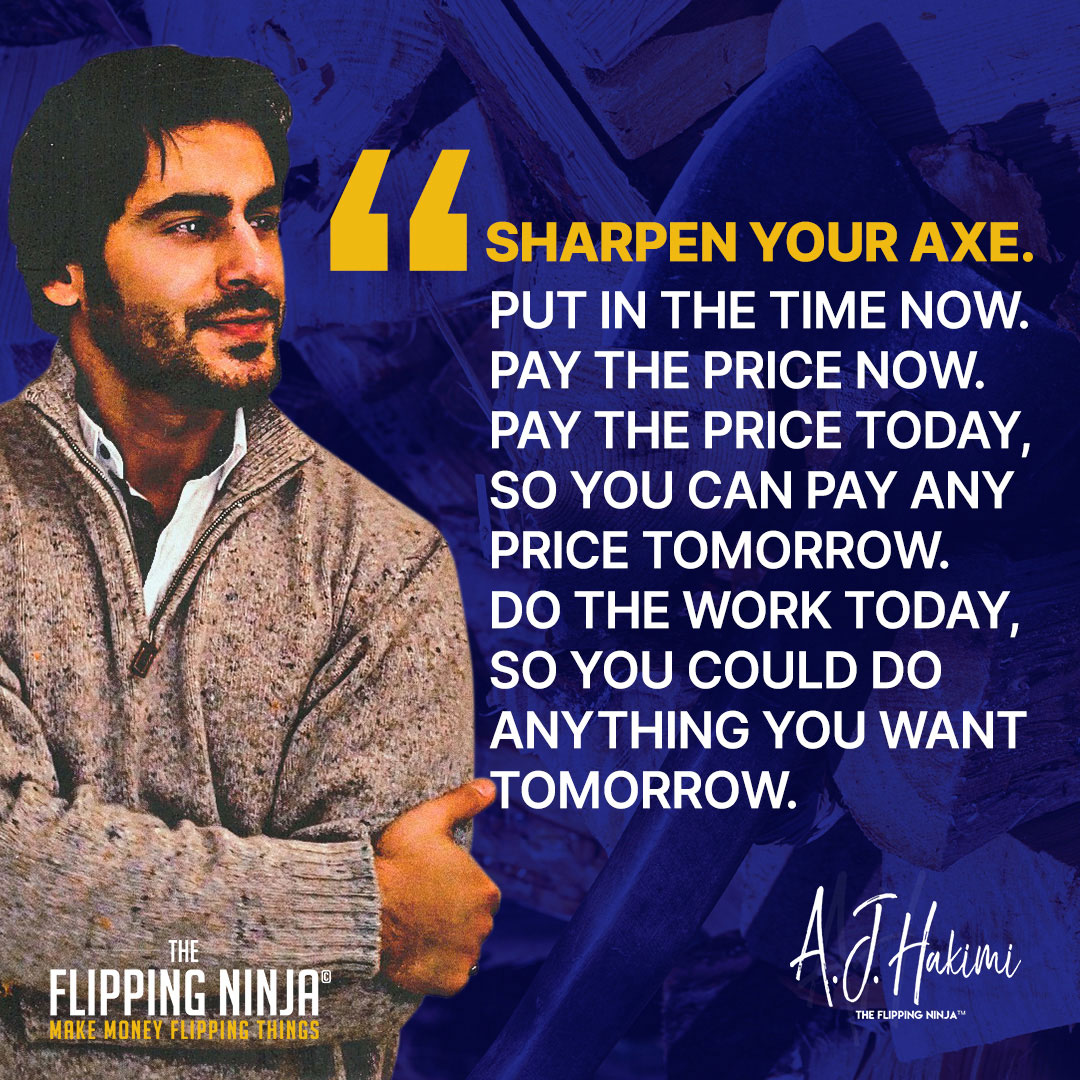 3 Value Bombs:
When it comes to flipping, many people are shocked by how much I can sell things for. How I'll buy something, turn around and sell it for 8x, 9x, 10x what I bought it for. Not just 50% more, or 2x more — but exponentially more. It's not talent — let's get that out the way. It's about skill. Sharpening your axe. It all comes down to your marketing. Salesmanship in print.

Sharpening your axe means preparing. Doing the work up front. Being good, getting good, spending a lot of time, energy, money, and resources on getting skilled up. Becoming a pro, becoming a master, becoming an expert, so that when you do take those swings, they count. You won't have to take as many swings because you're that good. You don't have to work as hard because you're that good.

Missing out on opportunities or deals doesn't mean it's the end of the world.

Opportunities

 

are

 

like

 

buses. I

f

 

you

 

miss

 

one,

 

there's

 

always

 

another

 

one

 

coming

 

around

 

the

 

corner. T

hey're

 

everywhere.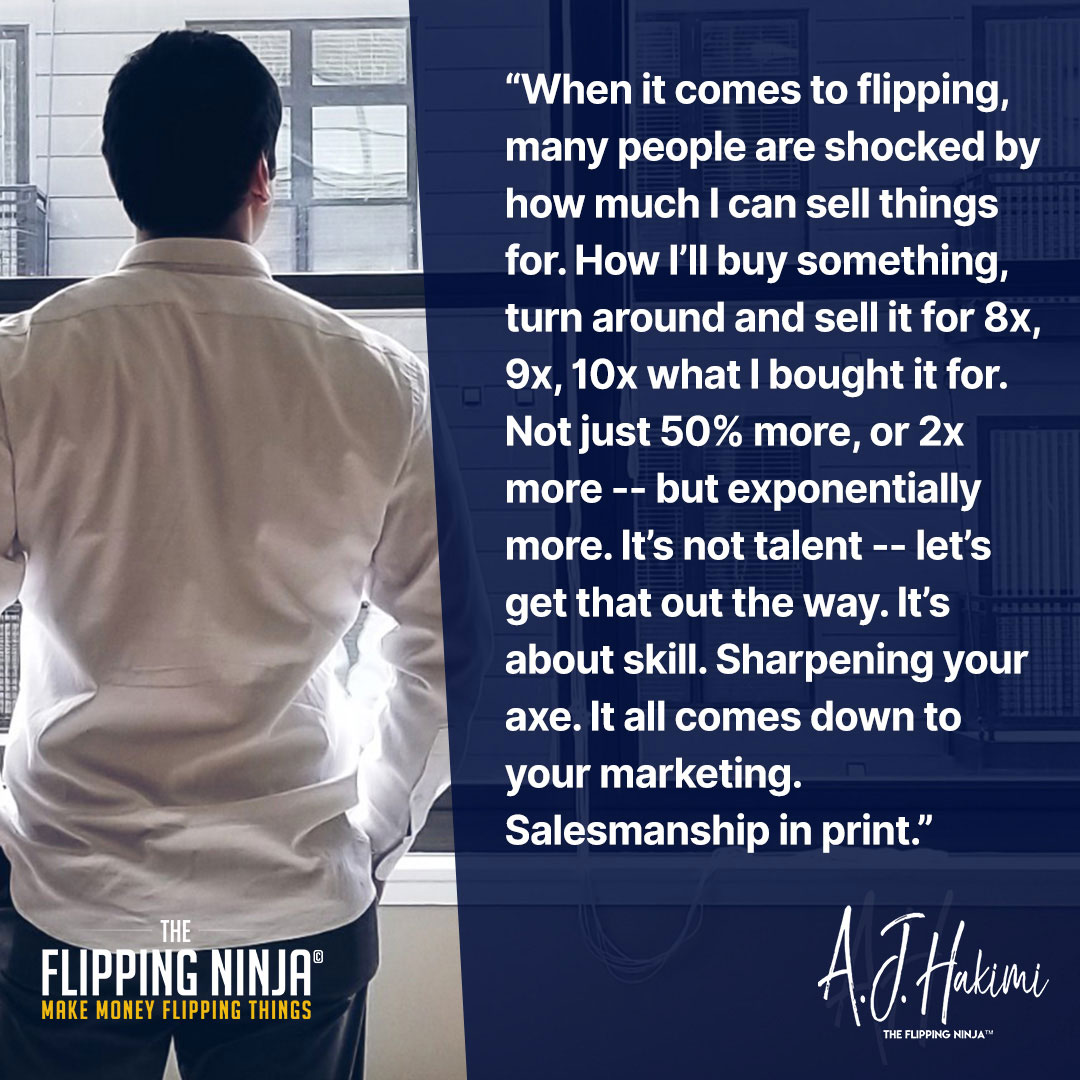 Quotes:
"My flipping philosophy can be used universally. That's the beauty of it. 5 Steps. 5 Secrets. That's all I teach. If you learn these 5 steps, it doesn't matter what you're selling, what you're buying, what you're flipping, what you're doing — none of that matters. You can use it anywhere, anytime, on any item."
"Anytime you need to persuade or influence someone to do something — whether it's selling an item, or having your way, or selling an idea or vision that you have — learning these skills will skyrocket your chances of closing the deal. That's the beauty of what I teach in my flipping philosophy."
"Once you learn the skills, you can use them anywhere, anytime. Now imagine if you had the skills, how much more opportunity would you be able to capitalize on? You wouldn't have to take as many swings, because every swing you take will be a home run."
"Sharpen your axe. Put in the time now. Pay the price now. Pay the price today, so you can pay any price tomorrow. Do the work today, so you could do anything you want tomorrow."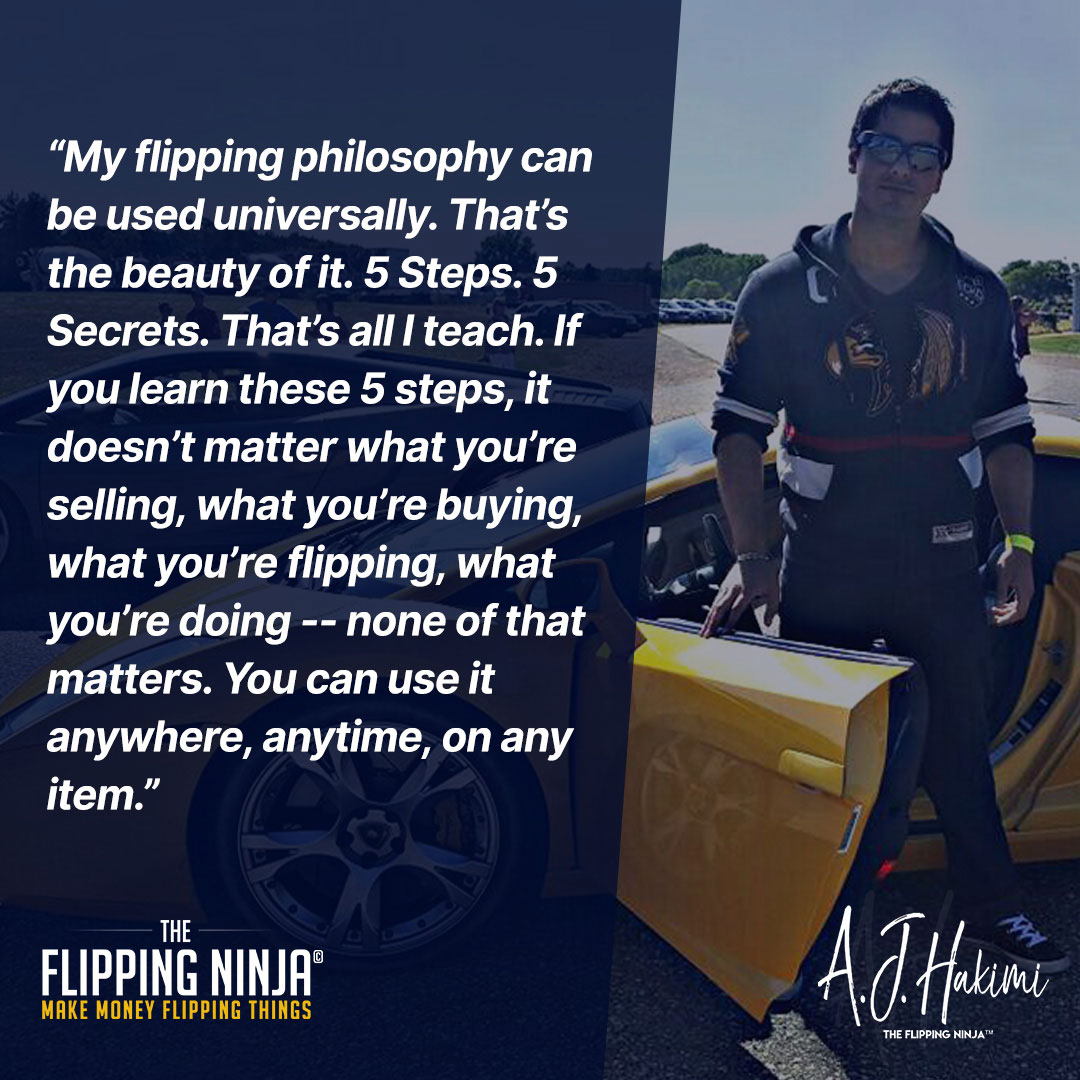 What to Do Next:
Do you love flipping and want to learn more money-making and marketing secrets? Are you ready to earn 1K on the side? Here's what to do next to make that happen!
SOME GOOD CONTENT TO BINGE: I recommend you binge read (and listen to) everything you can on my website (the one you're on now!). It is 100% FREE and will train you enough to be able to go make money right away – even if you're a beginner.
If you enjoyed today's show, please share with those closest to you!
Please leave an honest review and rating for the podcast on your favorite streaming service.
Subscribe to get automatic updates every time a new episode goes live!
Have Questions About Today's Topic?
Send your questions in to AJ@TheFlippingNinja.com
You could have your question featured on a future show!
Subscribe
Android | Stitcher | Spotify | Tune In | SoundCloud | RSS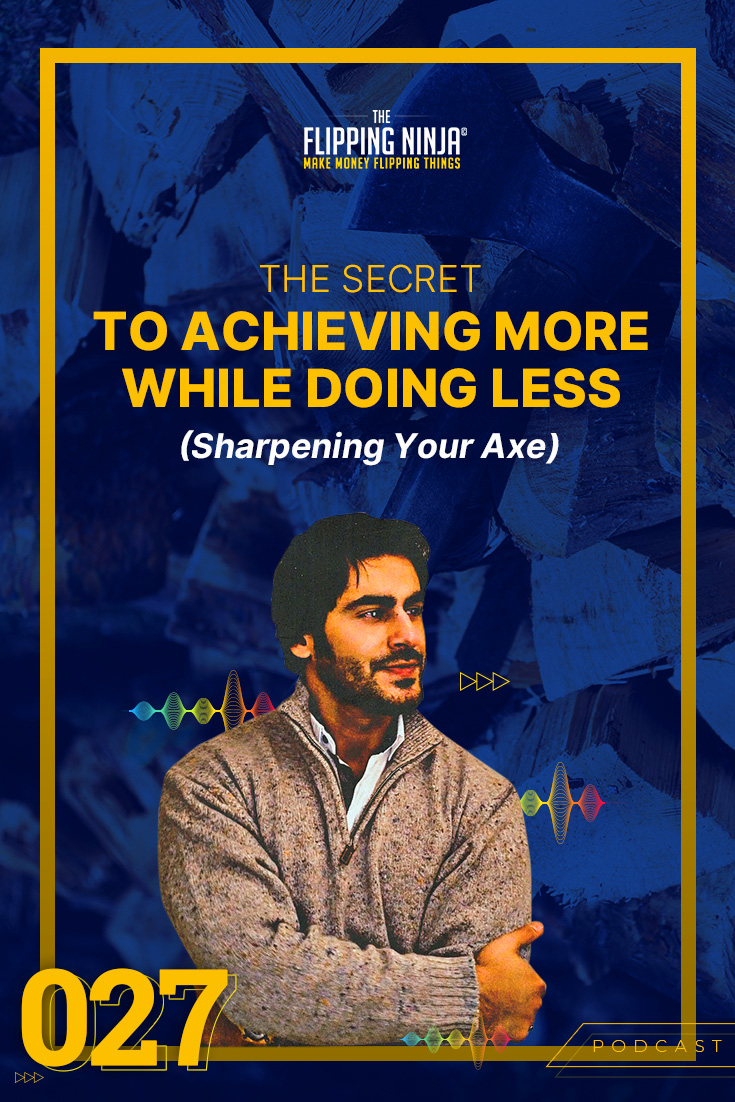 Podcast: Play in new window | Download (Duration: 14:29 — 14.3MB) | Embed