Flip of the Week (FOTW) All New Series Announcement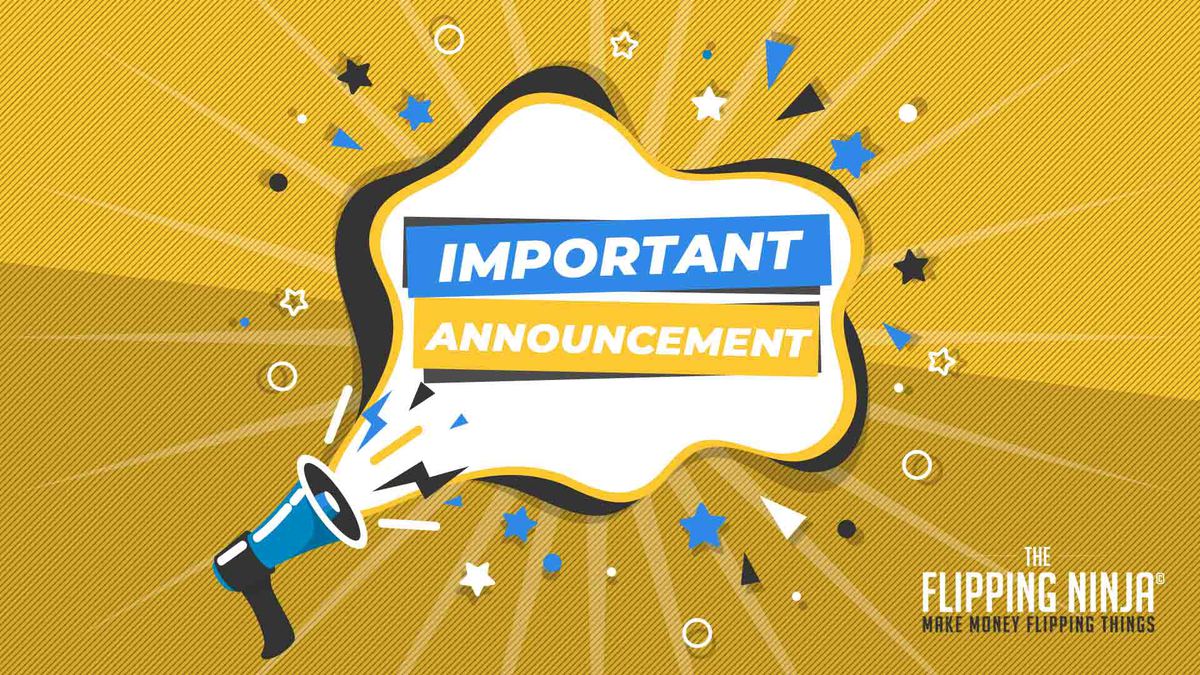 The Flipping Ninja announces an all-new series he will be launching on his blog: www.TheFlippingNinja.com
The Flip of the Week (FOTW) series will bring you a new item every week, and A.J. will conduct a "Flipping Ninja Deep Dive" into it — covering the item, what it was bought and sold for and where, and valuable marketing lessons about that particular flip.
You will be able to take these lessons to the bank and profit from them immediately!
What to Do Next:
Do you love flipping and want to learn more money-making and marketing secrets? Are you ready to earn 1K on the side? Here's what to do next to make that happen!
If you enjoyed today's show, please share with those closest to you!
Please leave an honest review and rating for the podcast on your favorite streaming service.
Subscribe to get automatic updates every time a new episode goes live!
Have Questions About Today's Topic?
Send your questions in to AJ@TheFlippingNinja.com
You could have your question featured on a future show!
Podcast: Play in new window | Download (Duration: 9:29 — 9.0MB) | Embed